SING ALONG CITY is a Citydressing design by studio VOLLAERSZWART for the
Eurovision Song Contest 2021. The design is based on a medley of lyrics of Eurovision songs and international flags that mark the route from Rotterdam CS to Ahoy like a connecting tape.
For this occasion a collaboration has been entered into with the RET in order to accentuate
the fly-overs / metro track. This creates a visual musical wave through the city. It is a design that
visually highlights the architecture, but also tempts visitors and inhabitants of Rotterdam to sing along
around town. The beautiful and colorful graphic designs of the SING ALONG CITY eye-catchers
are created by graphic designer Pepijn Zwart.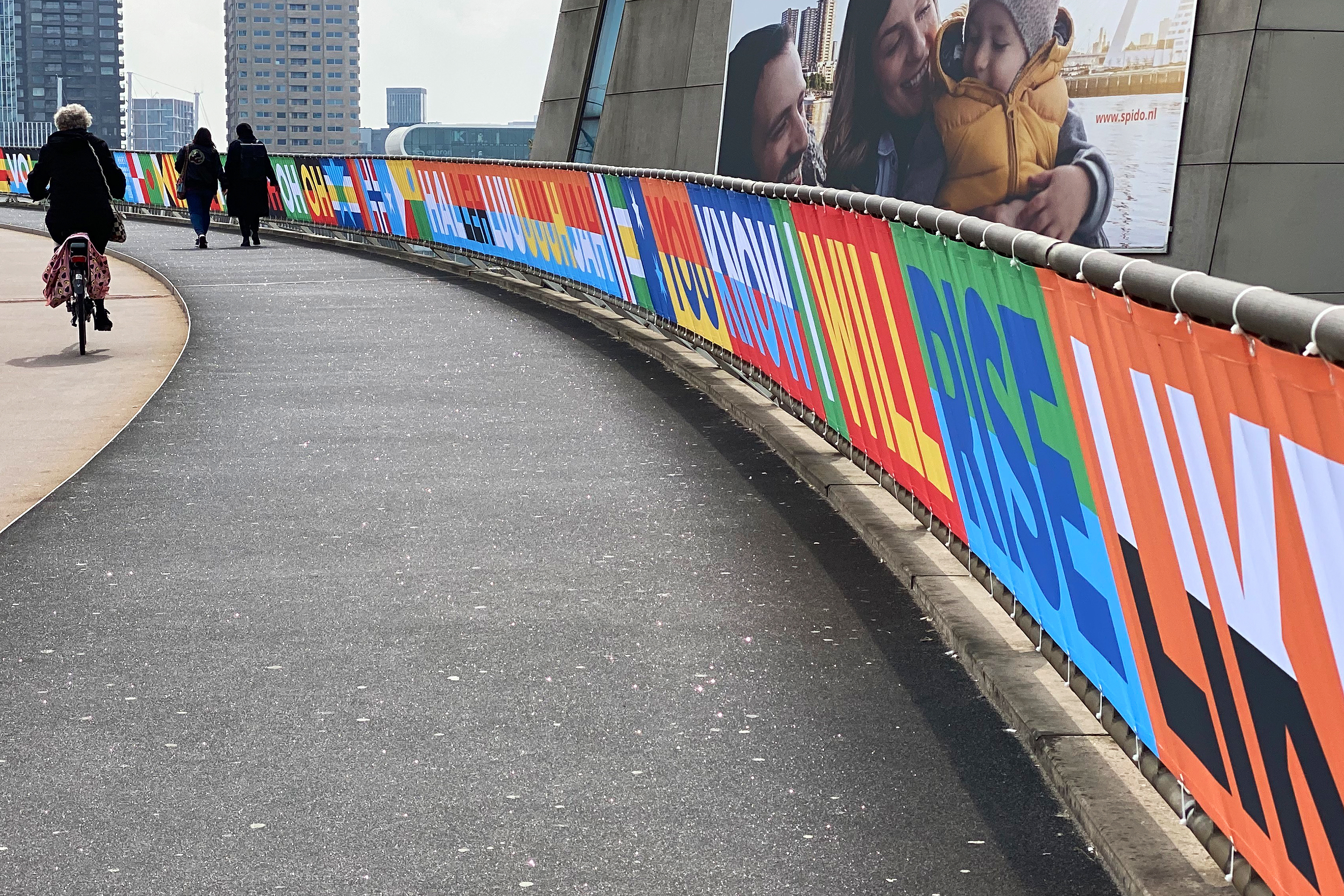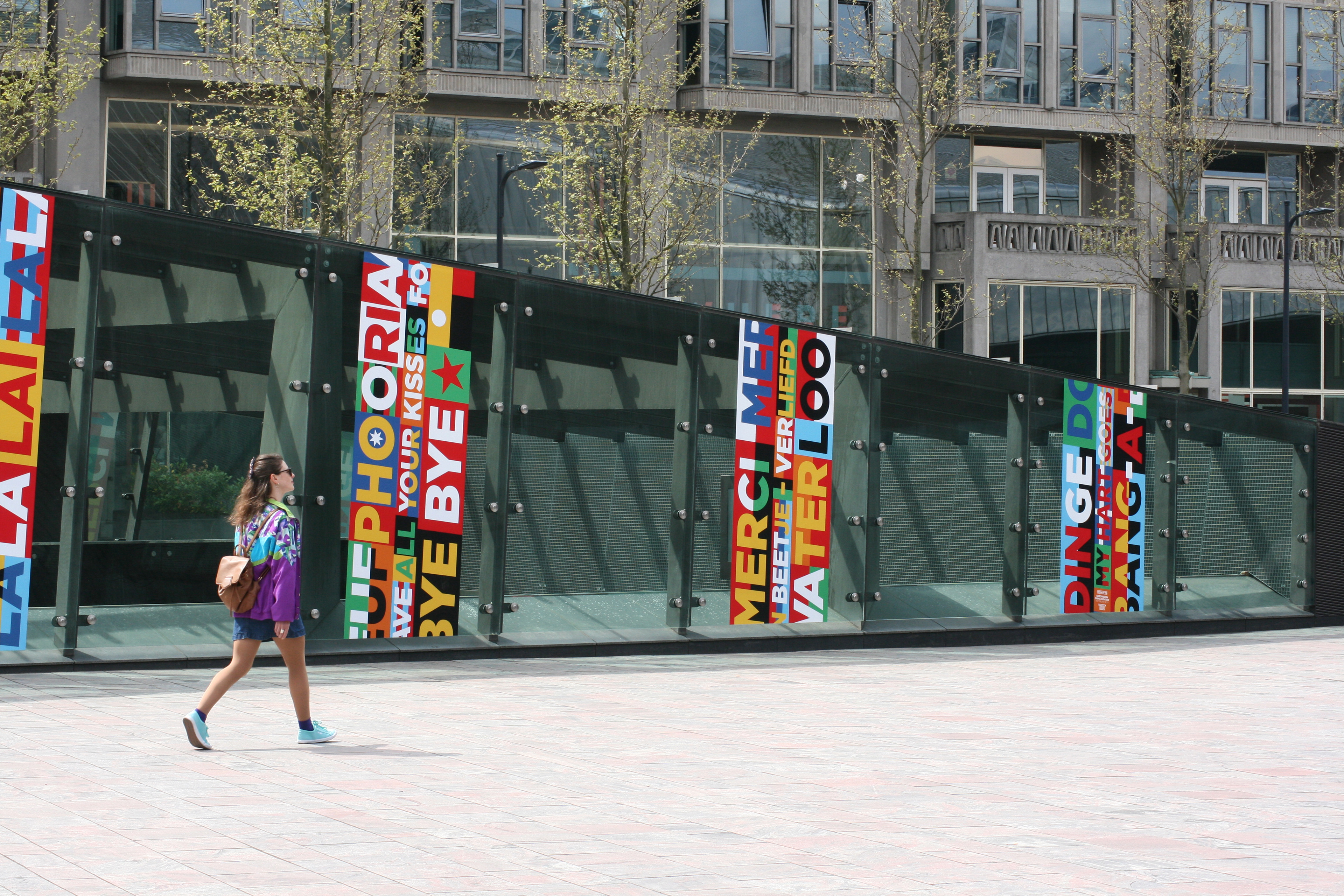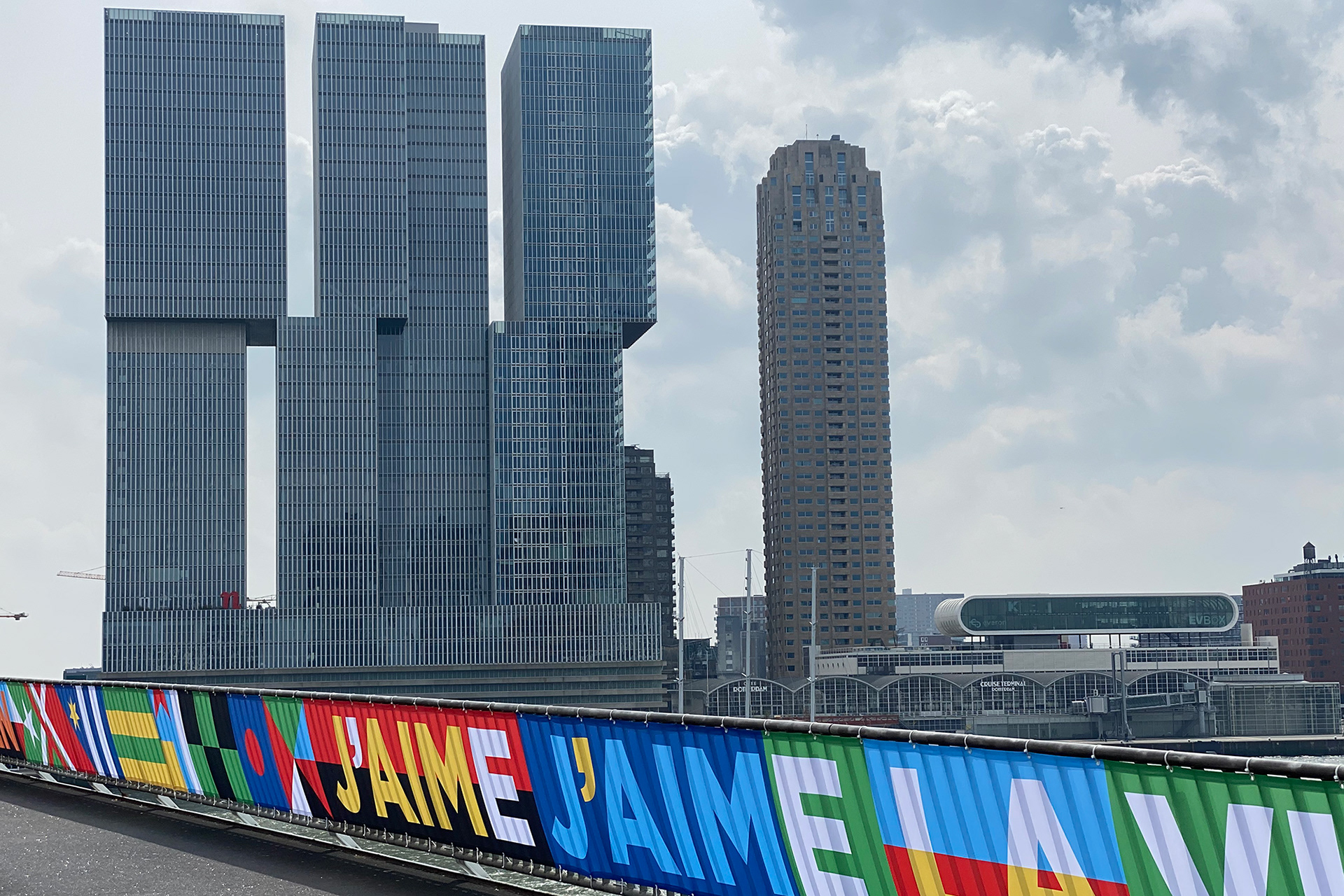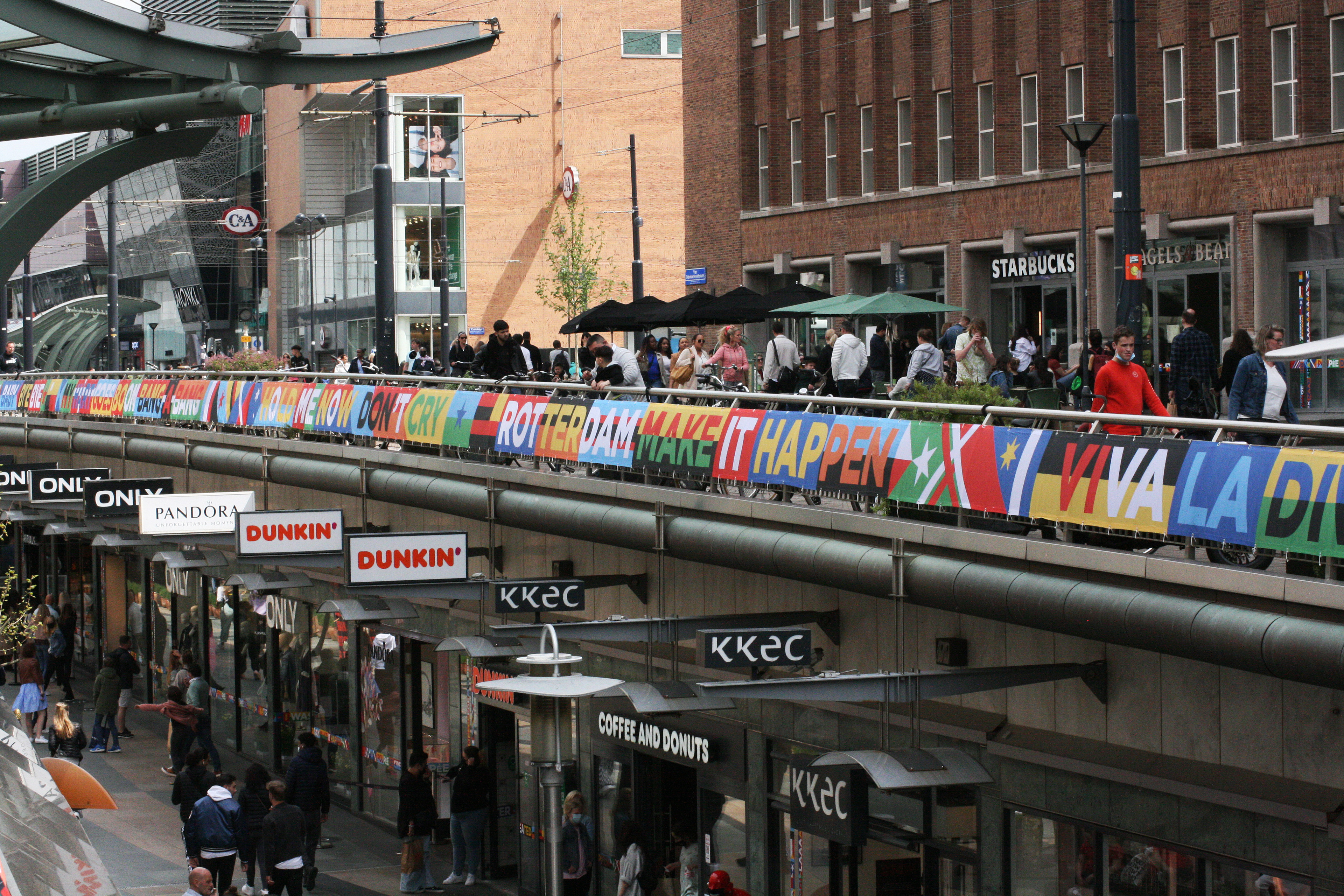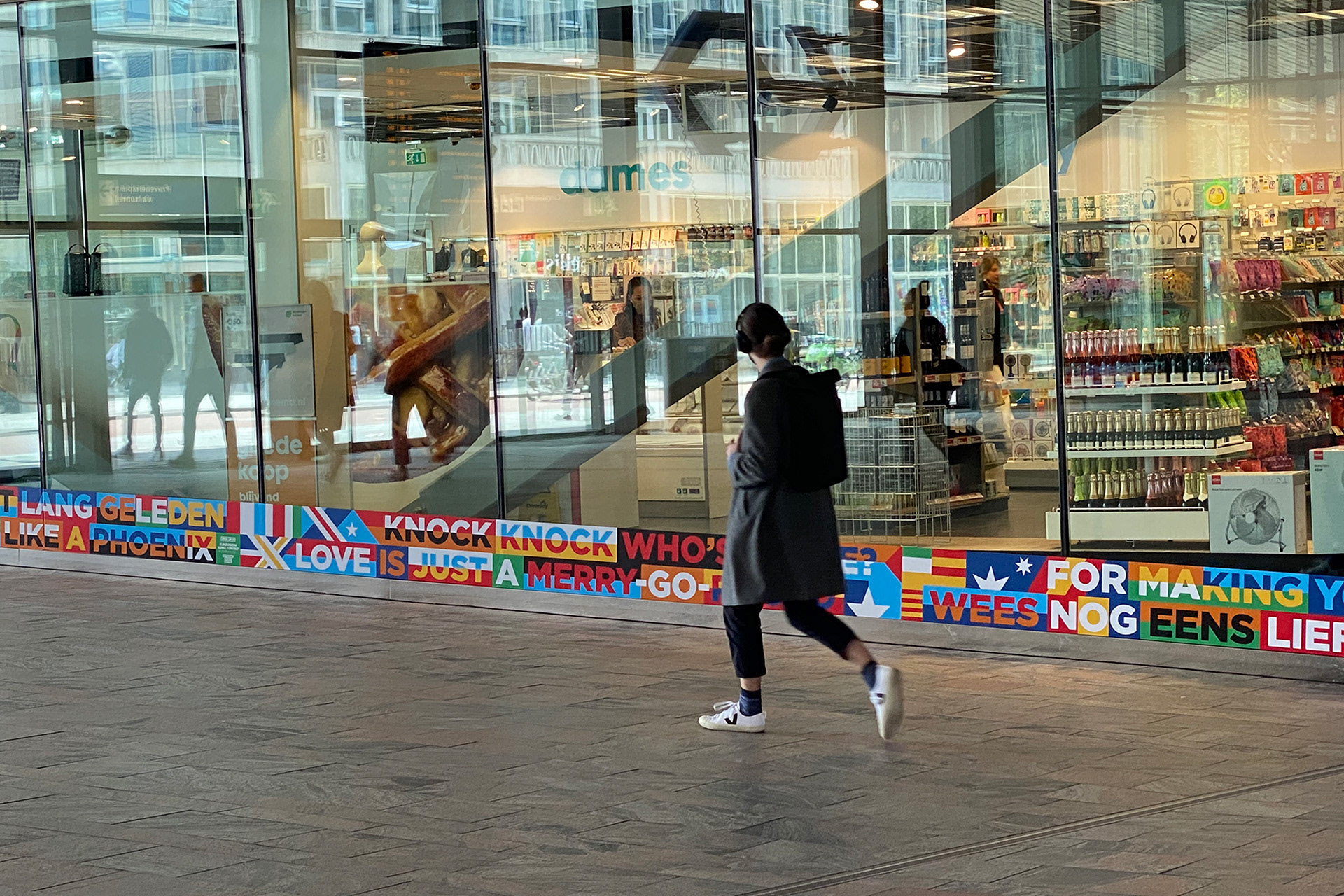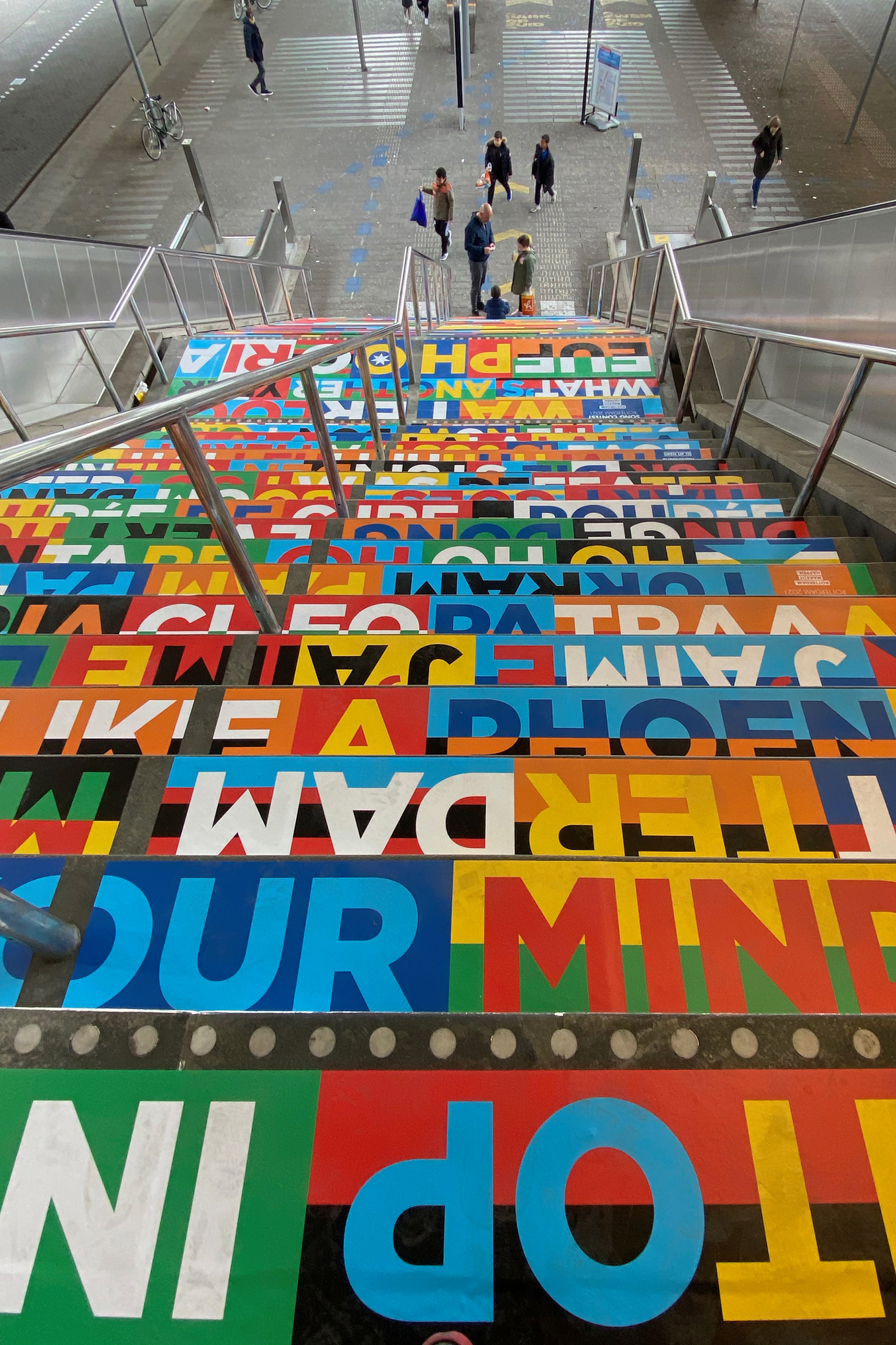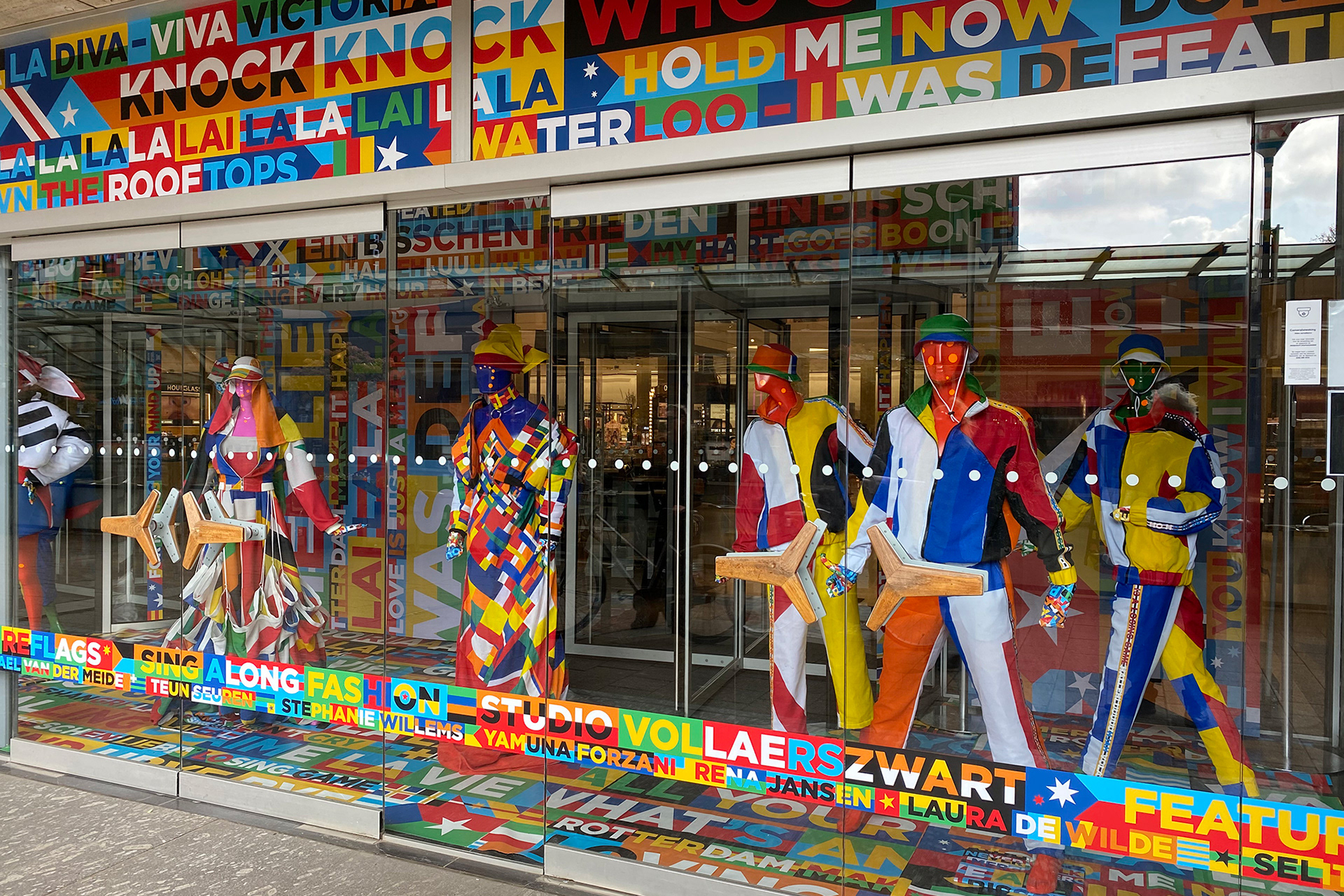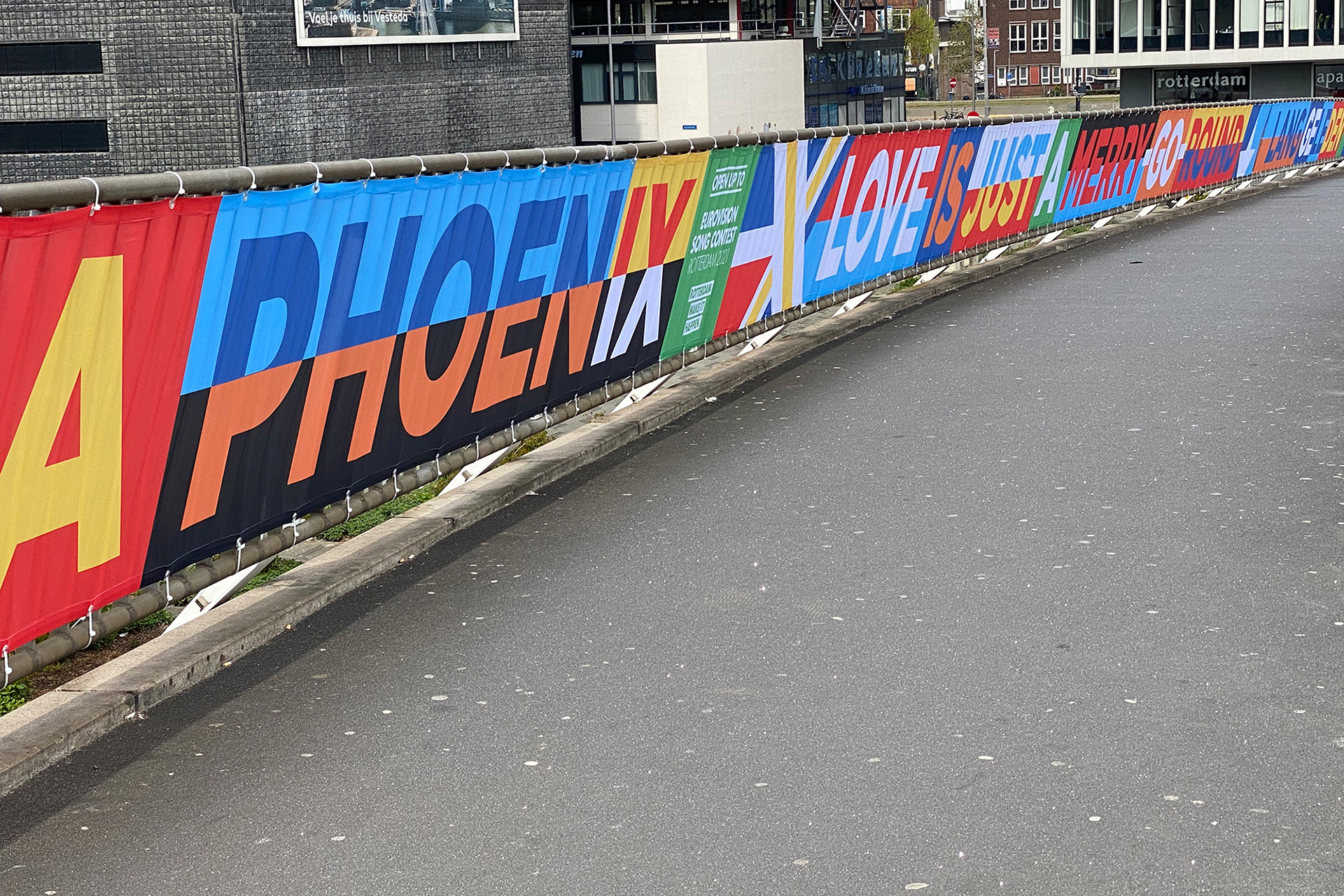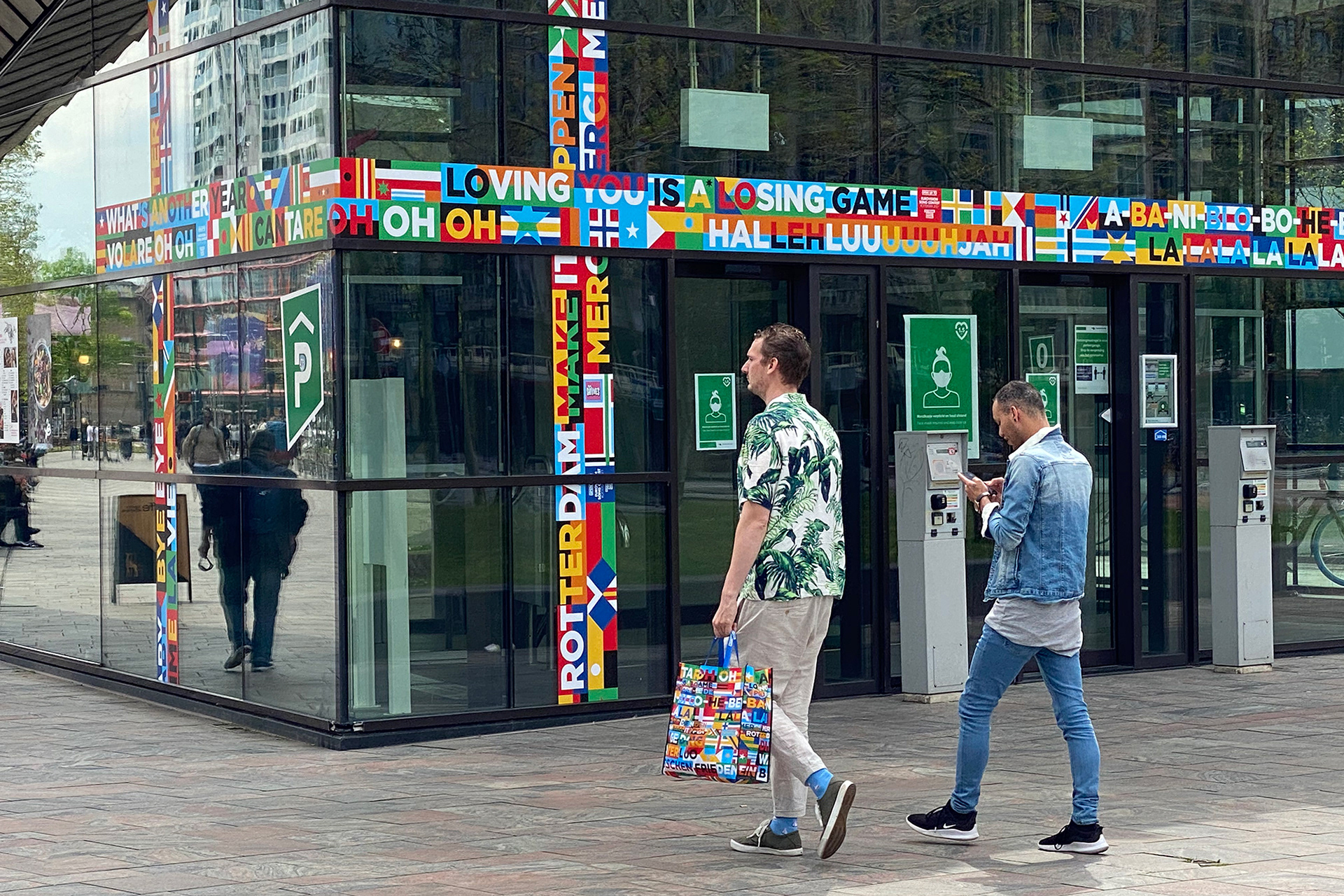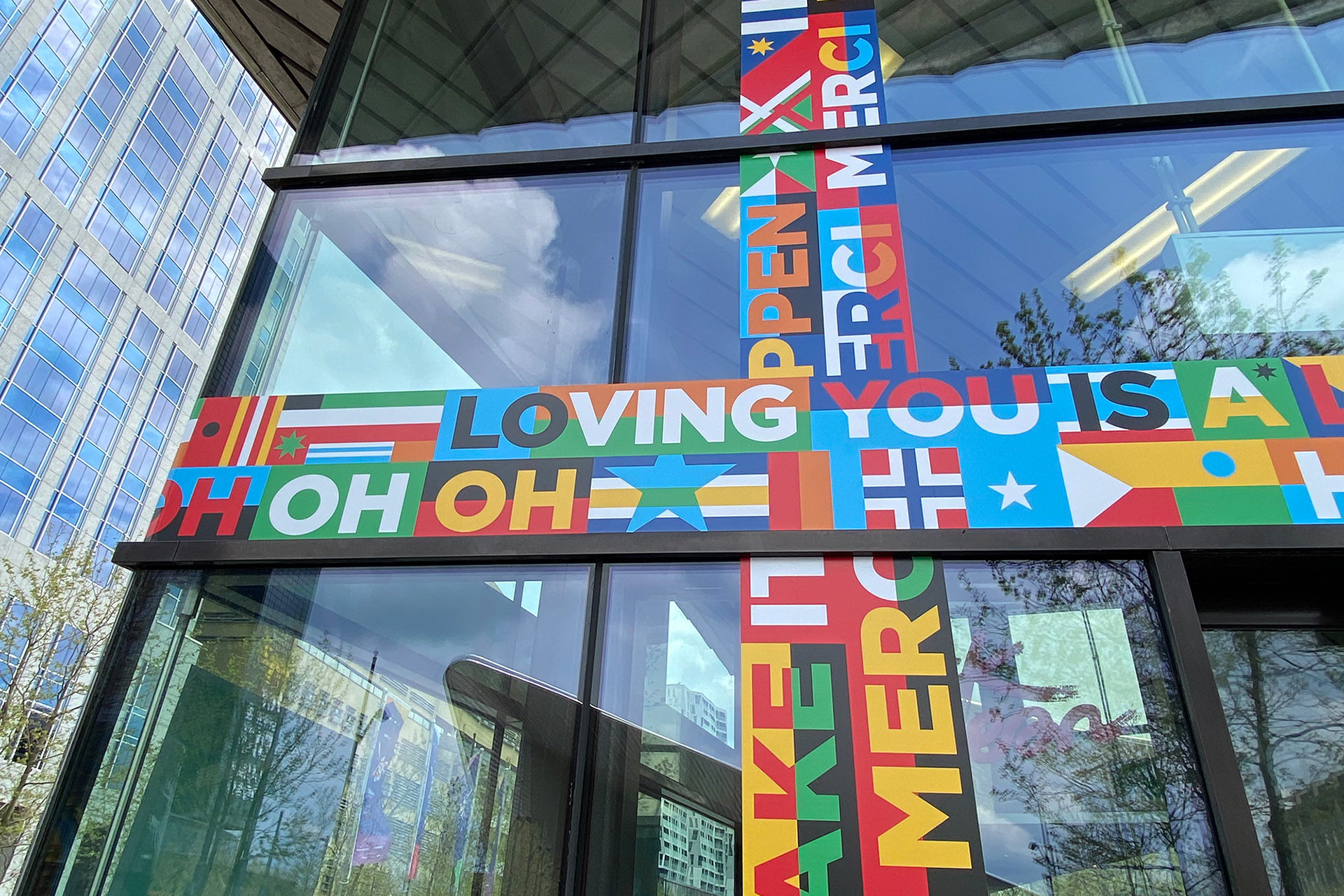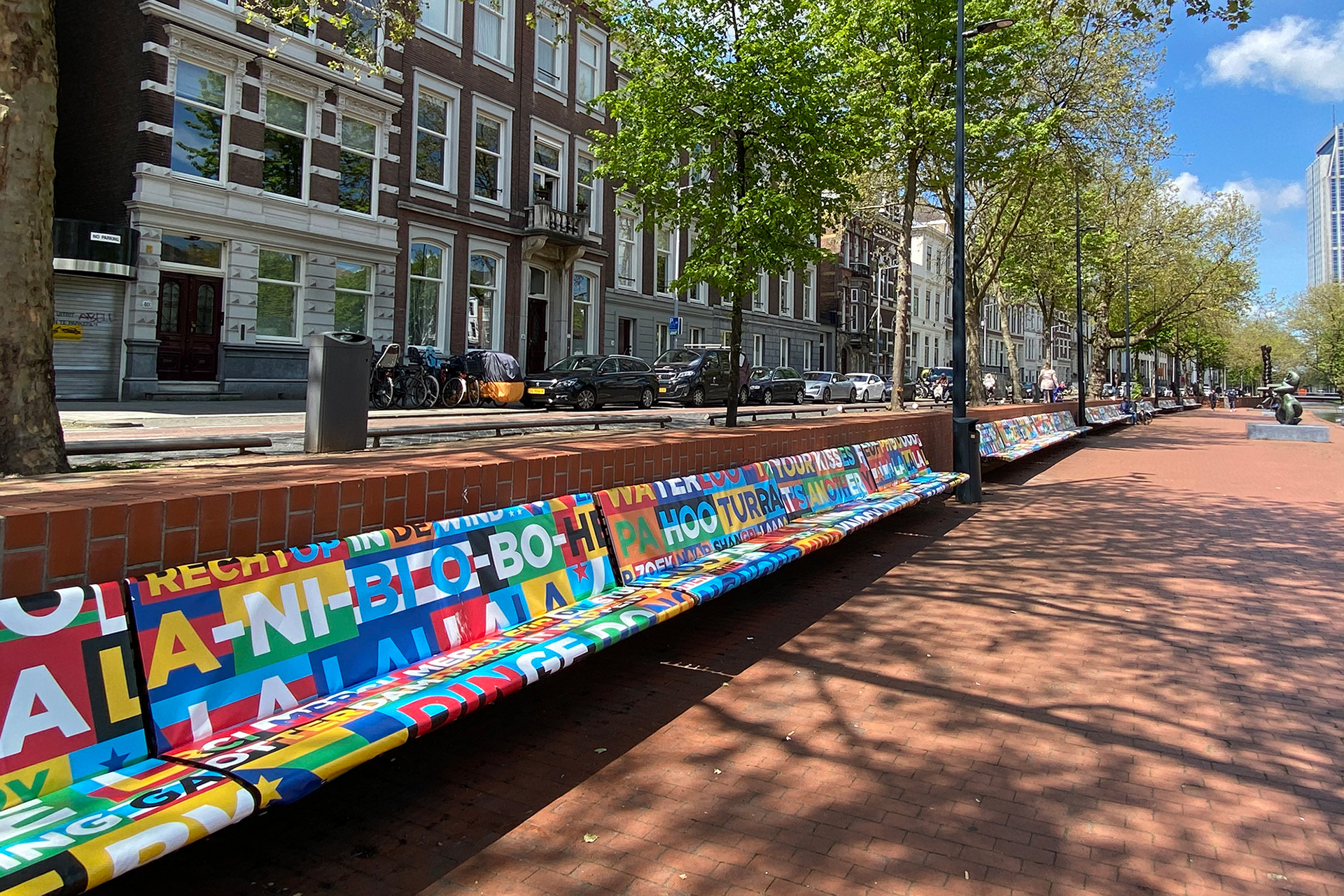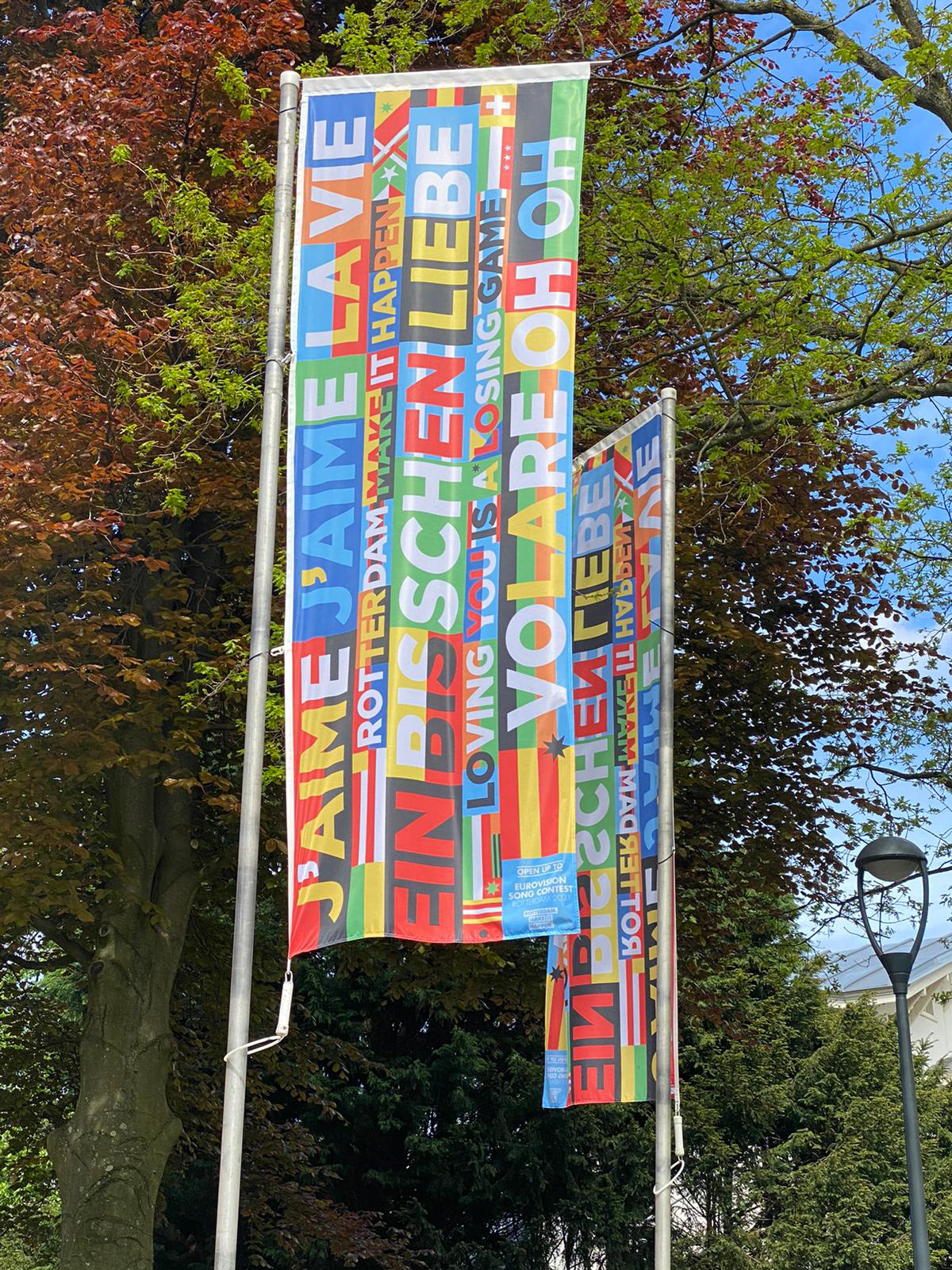 SPECIAL SING ALONG THANKS TO:
Municipality of Rotterdam, Annemieke van Wegen-Delhaas (Citybranding & Citydressing Eurovision Song Contest - Host City Rotterdam 2021)
Mark van Rikxoort (Producer City Dressing  Eurovision Song Contest - Host City Rotterdam 2021)
Yoerie van Keulen: FaberExposize, John Zijtregtop: Cubord Signmakers, Jeanine Evers( Producer Merchandise)
Amber Heij / AMMO (Moving Images), Naomie van Heck (Styling), Pepijn Zwart (Graphic Design), Studio Beau Zwart (Sound Design)
Joost Maaskant: Stichting de Loodsen,
Eric Fecken.